asset protection trusts
---
With life comes risk. Asset protection helps you to control that risk. By implementing conservative, proven solutions, Lighthouse Trust helps ensure that your earnings and assets serve you and your family.
What is Asset Protection Planning?
"Asset protection planning" describes an approach to protecting your assets from the reach of unanticipated creditors. There is no uniform approach to asset protection planning. Moreover, the structure used to protect one kind of asset may differ from that used to protect another type of asset.
Your lawyer will advise you that asset protection cannot be used to defeat a known creditor or an established claim. Furthermore, there is no such thing as a "bulletproof" asset protection plan; every structure features its own strengths and weaknesses.
Why Use a Trust?
In our experience, the offshore asset protection trust offers one of the most effective solutions. The trust strikes a sensible balance between convenience and safety. Additionally, the trust structure is one that has been examined by a number of U.S. and foreign courts to the effect that, properly implemented, unanticipated creditors should not be able to reach trust assets.
---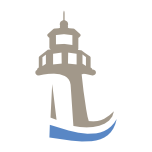 THE LIGHTHOUSE APPROACH
TO
ASSET PROTECTION PLANNING
---
At Lighthouse, we take the complexity out of asset protection. We work with you and your lawyer to make certain that you clearly understand the range of planning solutions available to you, giving you the opportunity to make an informed decision about your wealth plan.One simple fee covers your trust establishment, annual trustee services, and regular reporting. Our fee even covers the costs of any co-trustee services required under the laws of certain asset protection jurisdictions such as Belize, the Cook Islands, and Nevis.

Oftentimes, clients seeking asset protection must settle for the services offered by small, thinly capitalized trust companies in remote jurisdictions. Many of these jurisdictions lack credible banking sectors, deposit insurance, and responsible governance. With a Swiss Hybrid Trust, Lighthouse clients achieve superior asset protection without compromising on financial credibility.

Clients of Lighthouse may select from three leading asset protection jurisdictions to decide on the law that is best able to protect their assets, including Belize, Nevis, and Wyoming. In conjunction with our Swiss-based headquarters, clients enjoy the peace of mind gained by the presence of an experienced Swiss trust company. Our asset protection structures are among the most resilient available under law anywhere in the world.
---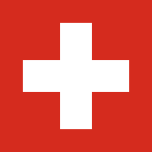 Switzerland for Trusts
In 2007, Switzerland joined an exclusive club of twelve nations by ratifying the Hague Convention on Trusts. This legal innovation enables one to establish a trust in Switzerland that uses, as its applicable law, that of most any other country offering a trust law, including leading asset protection trust jurisdictions such as Belize. Shortly after enactment of the Hague Convention, we developed the "Swiss Hybrid Trust" and have successfully implemented this structure for countless clients over the past decade.
ADVANTAGES OF THE SWISS HYBRID TRUST
Our Asset Protection Trust Jurisdictions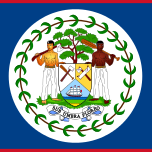 In 2000, Belize became the first country to enact a law specifically barring creditors from reaching assets of a trust registered in that country regardless of the circumstances. Whereas other jurisdictions permit creditors to reach trust assets under a variety of circumstances, Belize provides a unique degree of certainty to trust planning by refusing to entertain creditor claims against trust assets.
In SEC vs. Swiss Trade and Commerce Trust, Ltd., Banner Fund International, Lloyd Winburn et al. (Belize Sup. Ct. 1994), the Belize Supreme Court confirmed this, ruling that the asset protection features of the Belize Trusts Act preclude creditor requests for Mareva injunctions.  Settlors who choose Belize as the jurisdiction for their asset protection trust therefore have the assurance that trust assets would be available to fend off litigation.  More importantly, the Belize Supreme Court has assured trust settlors that Belize trust law precludes fraudulent transfer claims altogether.